We're all in anticipation of Monday's HEP session with all our running candidates. Despite so, it's inevitable to say that there are going to be some rather, do I dare say stale moments during that event due to all the technical talk. So in our to appeal to the more casual students, and in continuation of our election coverage, NADi presents to you: Know Your Candidate!  The only place where we give you a closer look at the person behind the candidate! Let's get right into it!
Behind door number one is *drumroll* candidate #11, Ahmad Eizat Afnan Bin Mohd Shaifuddin!
Eizat, a born and bred Selangorian comes from humble beginnings. Looking at him now, you'd be hard pressed to guess that he was bullied in school for being a nerd. His confidence shattered, the only thing that gave him the will to change was his two younger sisters, whom he would go to the ends of the world to protect. Yes, ladies and gentlemen Eizat is the older brother we all wish we had.
Eizat's hobbies include playing futsal and Dota. The reporter however, neglected to obtain his Steam ID so those wishing to party with him will have to approach him personally. He usually plays support, so it's no wonder that his favorite hero is Ogre Magi. You can always trust him to set wards and give "two tango pls, om".
Eizat is a third year Mechanical Engineering student.
Right up next is candidate#5, Akmal Aziq Bin Baharin!
The face of Akmal Aziq may seem familiar to you, as he has posted his campaign video in the SRC's facebook page. You may also have seen him around campus as he's been active in several clubs such as EmceeVengers, the PPI and NADi. Having spent time at a variety of schools including Maktab Sabah, Akmal regards himself as "someone from a background that opens his eyes to seeing people as people." He has always felt the need to run for the SRC as a chance to prove himself. However, it was only after he was actively involved with the revision of the Internship Fees implication that he knew the Council was his calling.
Despite having the will to serve the students as a member of the council for so long, Akmal has held back to act on that will for quite some time. But now, he is evermore ready after taking part in several clubs and gaining loads of experience. "Being a part of all these clubs has shaped me into a candidate that's ready to face challenges. If I get elected, it would be an honour and joy to accomplish things for the people."
Candidate #12 is Muhammad Farhan Alef Bin Mumin!
Farhan is a program executive in ICE. The Acting Director of ICE Night 2018, he ensured the smooth running of the event and made it a great success. He is currently in his second year of Civil Engineering.
Farhan has always been outspoken on social media. Those who consistently lurk the SRC's Facebook page know this well enough. No matter the problem, Farhan speaks his mind. Farhan enjoys being busy. He thrives on work and is the Assistant Deputy Director I of Bakti Siswa. He devotes his free time to hanging out with his friends and building relationships.
Moving on to the next candidate, we have candidate #6, Kareem Hassan!
Hailing from Cairo, Egypt but born and raised in Saudi Arabia, Kareem is one of the two international students running in the 18/19 elections. His hobbies include swimming and playing football. Kareem more islands under his belt than the majority of Malaysians, having been island hopping at Langkawi, Pulau Redang and Pulau Perhentian. His favorite European team is Barcelona, and he's rooting for Belgium in this year's World Cup.
One of the main issues Kareem's manifesto aims to tackle is the barrier between international students and local ones, so we asked him to elaborate more upon these differences. According to Kareem, one of the hardest things to adjust to as an international student is the food. Who would have thought that our staple food, white rice would be so foreign to them! Kareem says the stickiness of the rice is off-putting, but of course, he has come to appreciate Malaysian food in all its glory. However, we already know all about our local delicacies, so we wanted to find out more about Arabian food. Kareem says some of the most authentic Arabian food can be had at a restaurant called Sarya in the South City area. He recommends the barbeque chicken there, which he cites as "a truly authentic Yemeni dish". However, for those without transportation or those not willing to go far, Mishaltit at De Centrum Mall offers delightful Arabian food as well!
Kareem is currently doing his third year of Civil Engineering.
Behind the next door is candidate #15, Lankesmetrra A/L Ravindran!
Lankes is a first-year Software Engineering student. He spent his childhood moving around Peninsular Malaysia, having studied in KL, Kedah and Ipoh during his teenage years. His hobbies include playing chess and cricket, reading and fishing. His exploits in the chess field peaked at nationals and his favourite fishing sites are in Kuala Kangsar, Ipoh.
Lankes likes to spend his time being involved in many events. His downtime, however, is dedicated to watching YouTube and gaming. Lankes loves war-themed games, especially ones where you get to pilot tanks. His favorite games are Battlefield 1, War Thunder and World of Tanks. Lankes also enjoys discussing American politics. It is NADi's policy not to disclose the political views of any of our interviewees so you will have to approach him yourself to find out if he would have voted for Trump or Hillary.
Behind door number five is candidate #17, Kavines A/L Murugesu!
Upon our interview with Kavines, I could make out one thing for certain, he's a no-nonsense guy. All our questions aimed towards getting to know him better were quickly side-tracked to his achievements and accomplishments, which are undoubtedly impressive. In his free time, Kavines works on his profile in the outside of Uniten, having been involved with high-profile events such as JomHeboh and Malaysia Basketball Association Dinner. An Electrical Engineering student, he loves engineering. Amidst that, he is also a big fan of Robotics, having been a member of UNIX in Uniten to not lose touch with his school-found interest.
He comes from a very ordinary academic background, but that doesn't stop him from having excellent co-curricular achievements. He wants to show Uniten students that "being an ordinary student doesn't have to mean anything. It doesn't stop you from achieving great things in the outside world." Following up that statement, candidate #17 hopes to bring his outside connections to Uniten, bringing more opportunities for students to take part in grand events.
Next up is candidate #7, Alhasan Ali M.W, a.k.a Ali Wahdan or abang sadoor!
We couldn't get a hold of Ali's election photo so this is what we settled on. To all the other candidates: "We're sorry."
Ali Wahdan is the second international student running in this election, and he is currently in his third year of Electrical and Electronics Engineering. Just like Kareem, Ali has also been a facilitator numerous times (Seven! to be exact). He has also been an executive under the SRC's HR department.
He enjoys swimming and going to the gym in his free time, hence the nickname "abang sadoor". Our readers may wish to stalk his profile on Facebook if his recreational activities interest you. He feels strongly about the plight and welfare of international students in Uniten and that is his main motivation for running in this election.
Next up is candidate #16, Allan K Abraham!
Allan K Abraham is a second-year student in Electrical Power Engineering. Allan has been an active SRC welfare department executive for two terms and is also very involved in Techflow.
Allan is an athlete. He joins marathons and has been running since 2014. During his free time, he watches movies, goes out with his friends, plays snooker and often helps out at church. Allan is outgoing and thrives on social interaction. Those looking for a friend can always approach Allan and he'll greet you with a smile.
Next up are candidates #9 and #18, Kaarthigeswaran A/L A.Gnapathy and Bhoshaga Mitrran A/L Ravi Chandran!
Since Kaarthi and Bhoshaga are both sharing a manifesto and even had their interviews conducted together, we decided that it's only fitting to write about both of them at the same time. It's a 2 for 1 deal!
Kaarthi and Bhoshaga are both in their first semester of their degree courses. Kaarthi is taking Mechanical Engineering whereas Bhoshaga is taking Civil Engineering. Don't let their age fool you, because both of them have been very much involved in Uniten activities, Bhoshaga even going as far as to represent Malaysia in the Speak Out for Engineering public speaking competition!
Kaarthi and Bhoshaga both share a passion for reading. Kaarthi likes to think of it as not just any normal hobby, but something very very interesting, because you can learn how things work from books. Bhoshaga however, prefers to draw a clear line between hobbies and passions. For example, playing the piano is his passion, not his hobby. He explained to us that he believes that hobbies are things that you do in your free time, and that "they're kind of like small passions, which you pursue." whereas a passion is so much more than a hobby. His other passion is archery, a sport in which his exploits have landed him as second best in Malaysia.  His hobby, however, according to him, is an interesting one! He enjoys collecting foreign currency. He also enjoys traveling and going on solo trips to new places. While Bhoshaga enjoys exploring new things, Kaarthi enjoys learning new things. A self-professed academic, he is particularly partial to programming, having dabbled in multiple programming languages such as C and Python. He is currently focusing on mastering JavaScript. Clearly, these two are not just your ordinary freshmen, but are very outstanding individuals indeed!
Our next candidate is candidate #3, Pravin A/L Mariappan.
Pravin is currently doing his second year of Civil Engineering. He was a secretary for ASTENA 2017/18 and the Head Executive for SRC 2017/18. Right now, he is the Deputy Program Director II for Bakti Siswa.
Pravin loves the outdoors. He loves hiking and he loves taekwondo. He teaches Taekwondo in Ampang, so any of our readers interested in learning taekwondo may do so under the capable tutelage of Pravin Mariappan. Pravin urges all Uniten students to focus not just on their academics, but their co curriculars as well.
Last but not least, we have candidate #1, Salendra A/L Satianesan!
One of the many familiar faces around the SRC, Salendra was the council's previous Head of Welfare. This engineering student is a tech genius, having been an IT enthusiast since the age of nine, and even starting a small business repairing PCs at the age of 13. At the age of 18, he shut down his business to focus on his STPM. During his Form 6 days, he was appointed as Head Prefect.
One of Salendra's passions is volunteerism. At a young age, his dad brought him and his sister to the streets to do volunteer work, which gave him a very real perspective of what hardship really is. Experience-wise, he is a volunteer tutor for refugees located in Cheras for four years and counting. He also actively takes part in street-feeding. He has held the position of president for JUST, which is a club focused on volunteer work, for two years before becoming the Head of Welfare.
During his days as Head of Welfare, he actively assisted ITMS during the Internet Upgrade to 10Gb/s debacle. He is also one of the people behind the Internship Fees revision. An all around happy guy, he is a person with realistic goals running for Deputy President.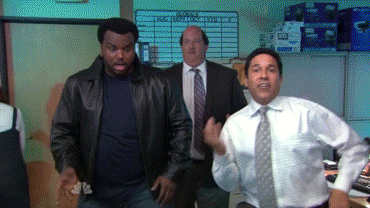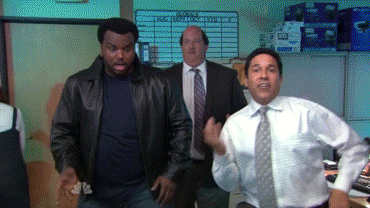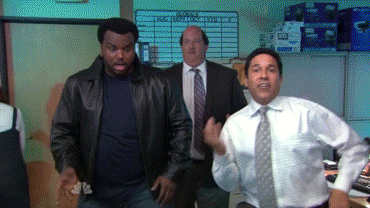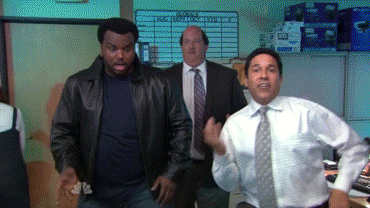 So that's it folks, your inside look into the heart and souls of a handful of the running candidates! We hope that reading this article has helped you to see the candidates as more than just numbers and faces on posters, but rather as people who we can all relate to. We here at NADi once again wish all the candidates the very best in this election and may the best man win!
NADi wishes to express that we do not professionally endorse any of the candidates running in the 18/19 elections and hopes to paint an unbiased picture of the candidates based on our individual writer's impressions of said candidates. Any indication of the contrary is much regretted.
Written by: Various NADi writers